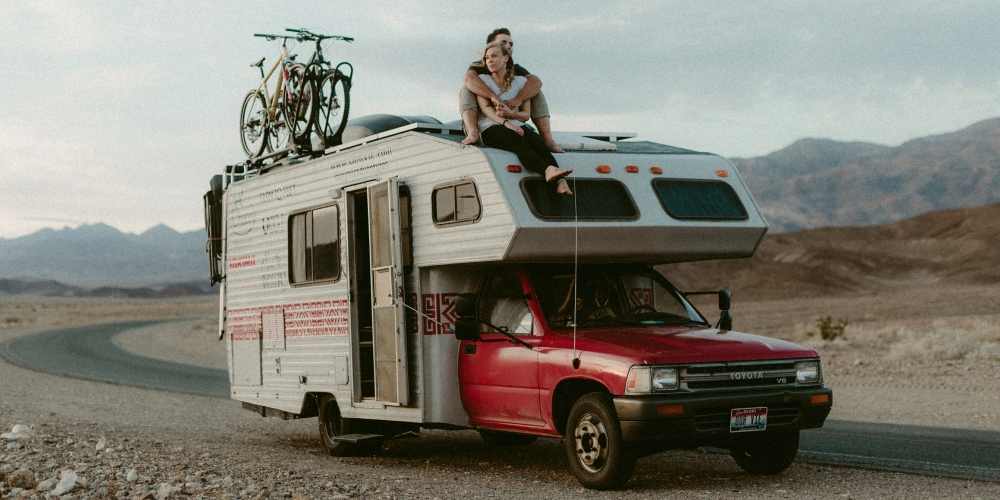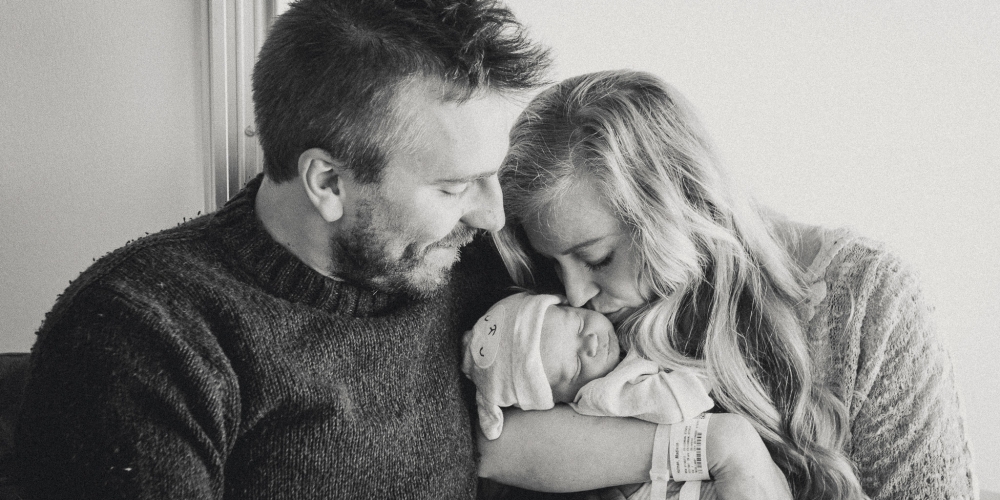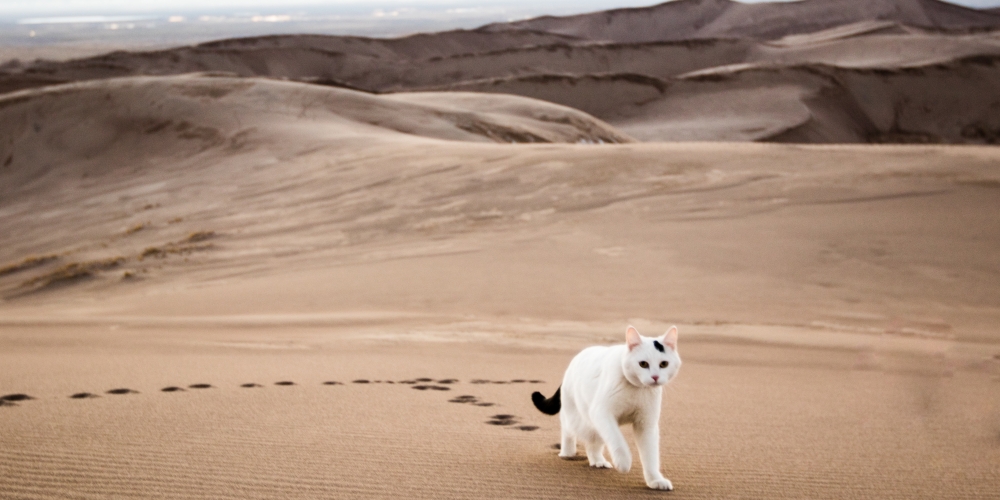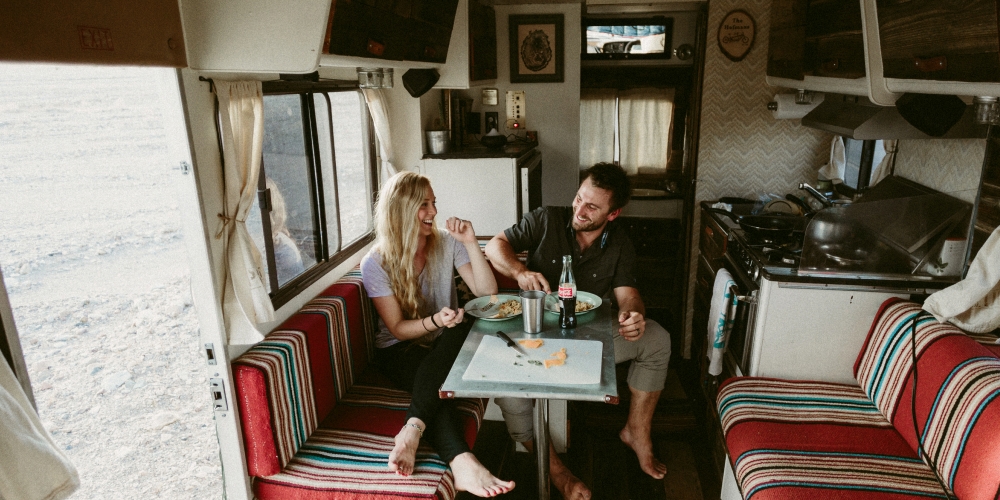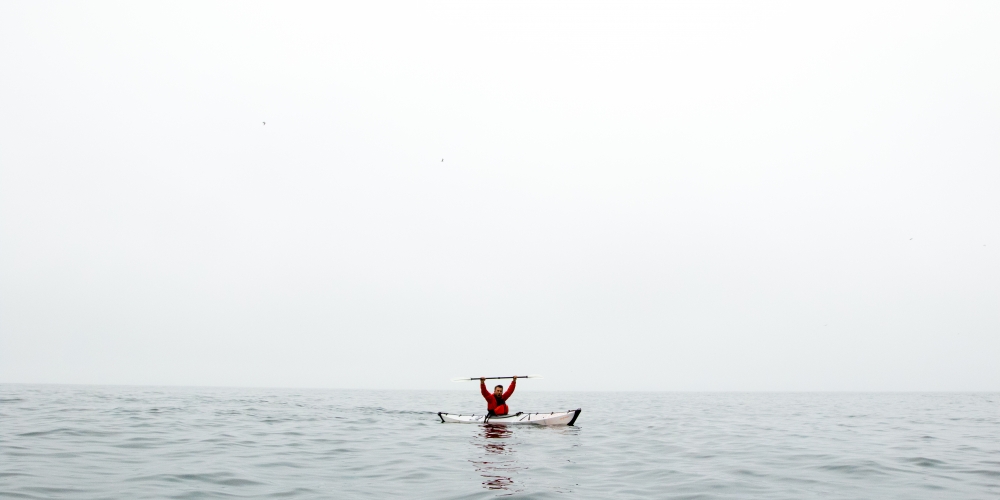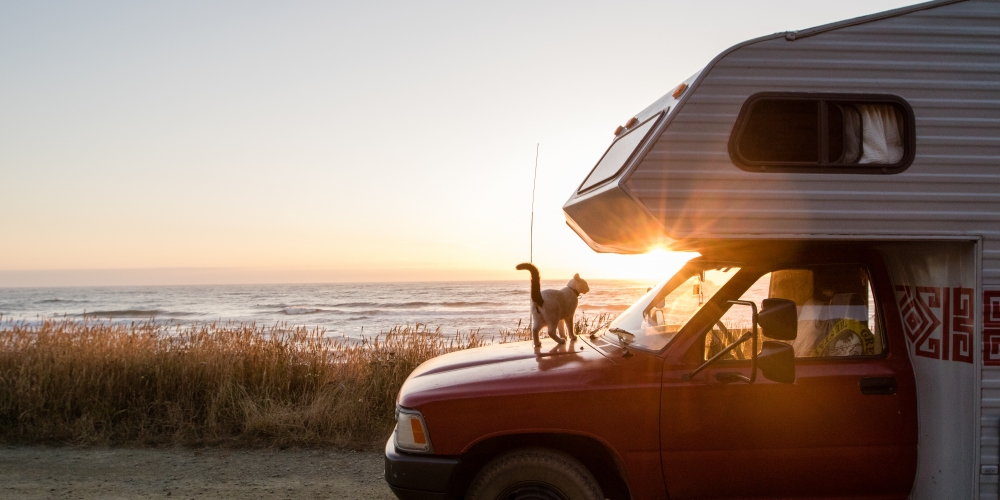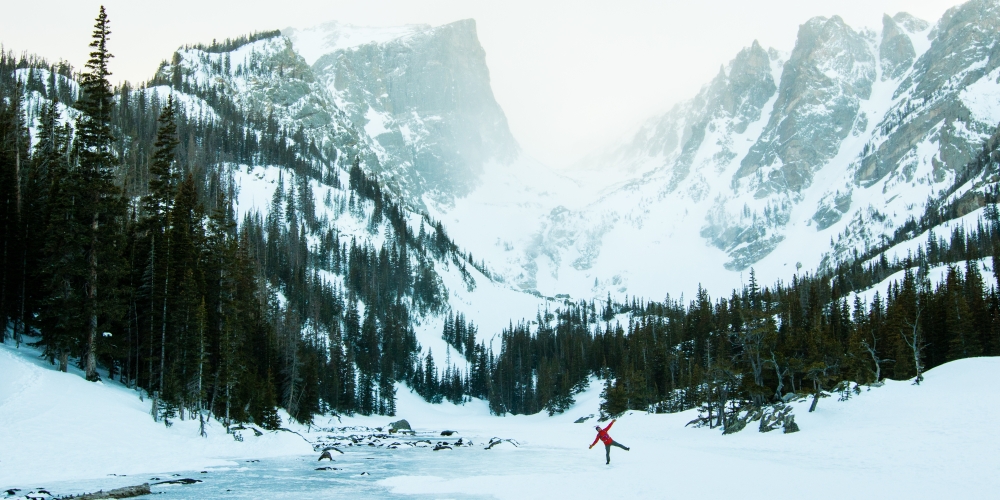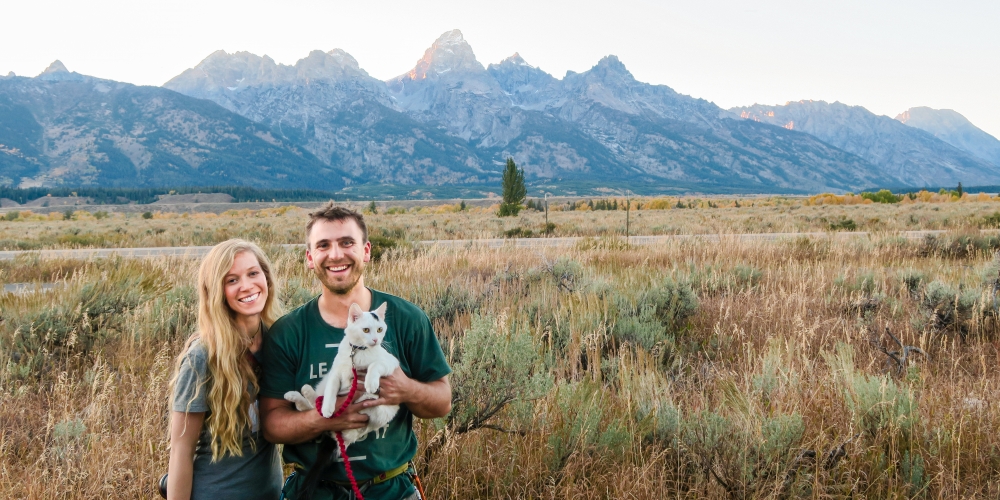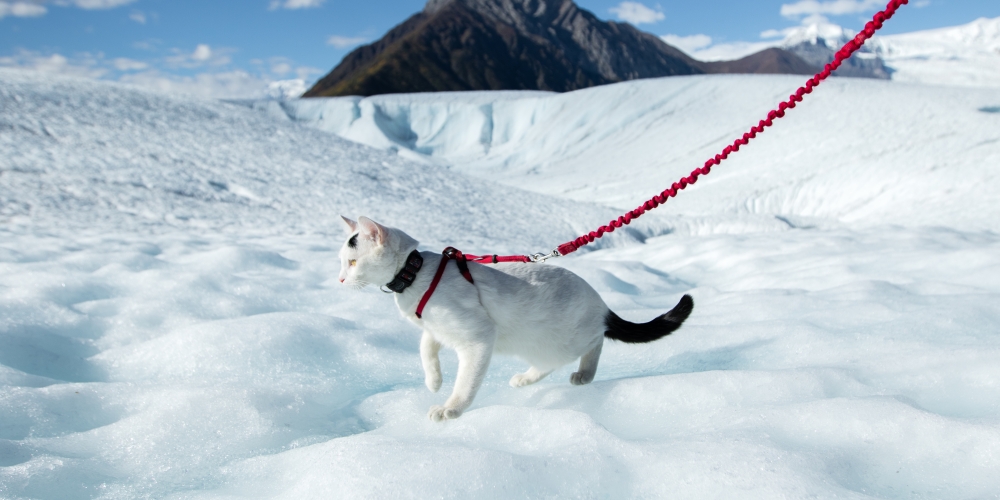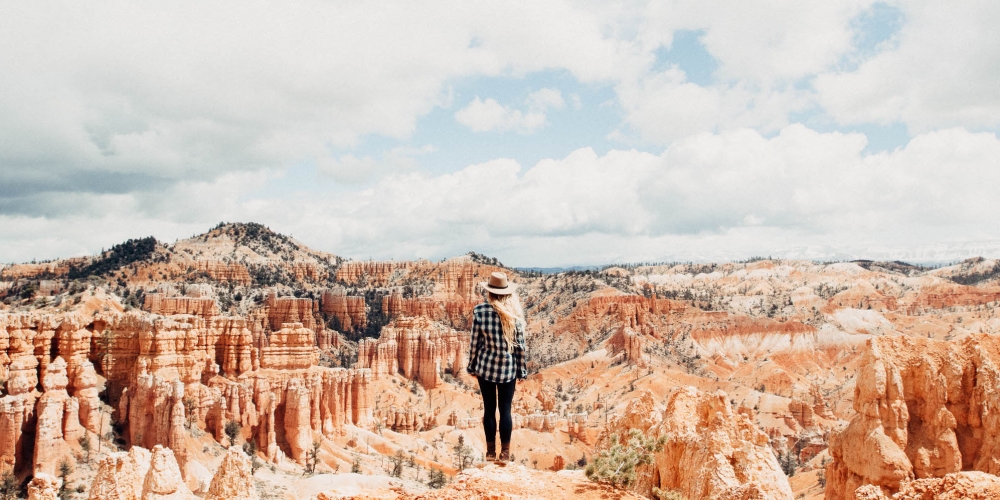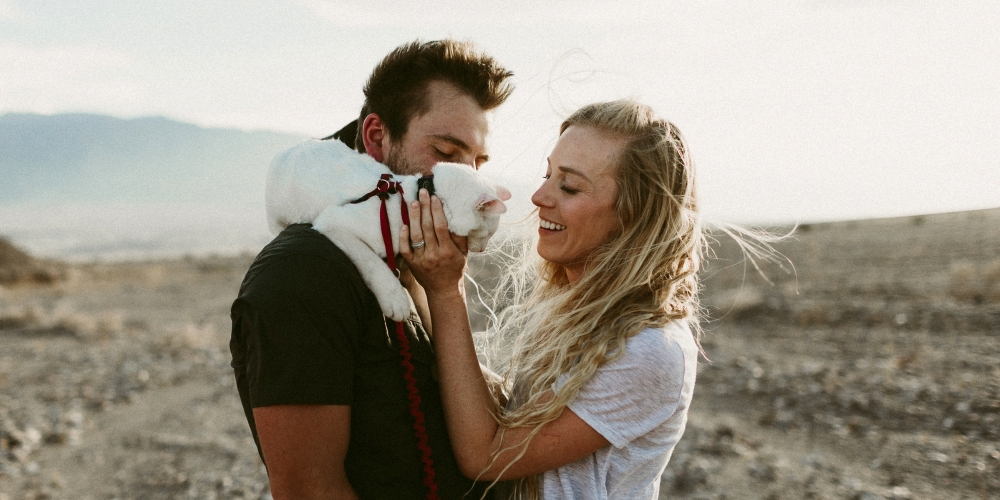 'Vie' means 'life' in French.  This is Our Vie!  The story started in 2014 when Cees proposed to Madison in Yosemite National park.  At that moment, we promised to be each others permanent adventure buddies. The team has grown since then, but the purpose has stayed the same - work hard, play hard, and live life to the fullest.
We took to the road full time in 2016 to celebrate the 100 year anniversary of the National Parks - we wanted to see all 59!  We thought that we would complete the trip, and then return to "normal life" (whatever that might look like).  As luck would have it, we ended up loving road life way too much to ever look back!
It is pronounced 'Case'.  We know, it's hard.  Blame the Dutch. Cees was a closet cat-lover his whole life, and only recently has embraced his feline friends.  He likes rocks so much that he studied them (B.S. in Geology), climbs on them, rides mountain bikes on them, and even highlines between them - yay rocks.  He sleeps with a quillow every night and if you don't know what that is, ask your grandma.  Cees usually sports a mustache because he is cool, and wears dad sunglasses every day, which is now 100 percent legal since he became a father. He also has very giant muscles.
First off, just look at those beachy waves! On top of being gorgeous, Madison can fix her own flats on her mountain bike, she always has her fanny pack full of her "everythings", she speaks Russian fluently, and she's probably the kindest human on the planet! She loves pretty things, eating well, and promoting wellness. All of this puts her in the UNICORN category, but then, throw in the fact that she carried a baby across the country to 40 some national parks BEFORE he was even born!  She's one tough mama.
Theodore is a national park baby.  Not only is he named after a president who is responsible for preserving most of our public land, he was born on the first day of National Park week this year!  So far, all he does is eat, poop, and sleep (oh, and watch Cubs baseball with his dad).  But we think he has big plans.  So watch out world!
Vladimir is a special soul.  He has redefined what it means to be an adventure cat.  He loves to be outside with his humans; he has been everywhere with them from glaciers to sand dunes.  He enjoys hiking, biking, kayaking, and has even rappelled off some pretty high rocks!  But, like all cats, he has a certain way that he wants things to be done. He can be kind of a stinker when things don't go his way.  He loves to chase rocks, destroy nerf darts, and most recently has developed an obsession with baby pacifiers.  We think his last habit is a protest move toward his new "cuteness competition."
We couldn't make any of this possible without our little home on wheels.  We love Vie.  She has taken us to the most amazing places this country has to offer.  Some of those places, people think little six-cylinder RV's can't make it in.  But they don't know Vie!  She is a little truck, that can do hard things!  We owe her so much.  Check out the specifics on what we did to make her our own.
Believe it or not, there are people out there that don't value our public land.  If we aren't able to make our voices heard NOW to those who are in charge of establishing laws to protect these special places, we may find ourselves out of luck, and out of land. Don't let these wild lands slip away - act today.